The conference was successfully held in Wuhan from March 26-28, 2021. The organizing committee have invited 4 respectable professors to deliver an unusual keynote addresses at the plenary meeting, consisting of Prof. Ersan KIabalc Nevsehir Haci Bektas (Veli University), Assoc. Prof. Ghangeen Izat Rashed (School of Electricity and Automation, Wuhan University, China), Assoc. Prof.Mostafa Kheshti (School of Electrical Science and Engineering, Shandong University, China), Assoc Prof. Wei Liu (Sun Yat-sen University, School of Chemical Engineering and Technology).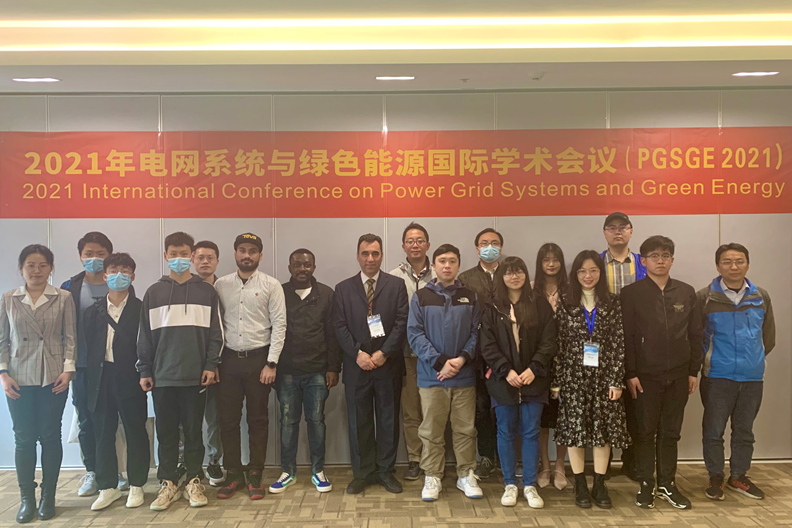 Oral speeches:

Yaqing Zhang: Optimal scheduling method based on building virtual energy storage equivalent battery
Hairun Li: Optimal Dispatch of Integrated Community Energy System Considering Energy Flexibilities in Pipelines and Buildings
Jingyang Wang: Power transformer life analysis based on Lambert W function
Wenchao Li: Research on Self-exciting Air-Core Pulsed Alternator Considering Armature Reaction
Zehui Liu: Aging Characteristics of Lithium Titanate Batteries under Ultra-high Discharge Rate
The conference is held annually, making it an ideal platform for people to exchange ideas and experiences on the grid system, green energy and related areas and we will extend a warm welcome to all of you next year.
The Committee of PGSGE 2021
April 2, 2021
Publication of PGSGE 2021 (History)
| | | |
| --- | --- | --- |
| | PGSGE 2021 | Issued date: July 11, 2021 |