PGSGE 2023, which was scheduled to be held in Xiamen from January 1 to 6 in 2023, has been held successfully on January 13, 2023 online.
We invited 4 keynote speakers and 3 oral presenters to share their recent academic research.
The first program was keynote speeches.
Prof. Zhenbin Zhang
Shandong University, China
Title: Advanced predictive control for electric energy conversion systems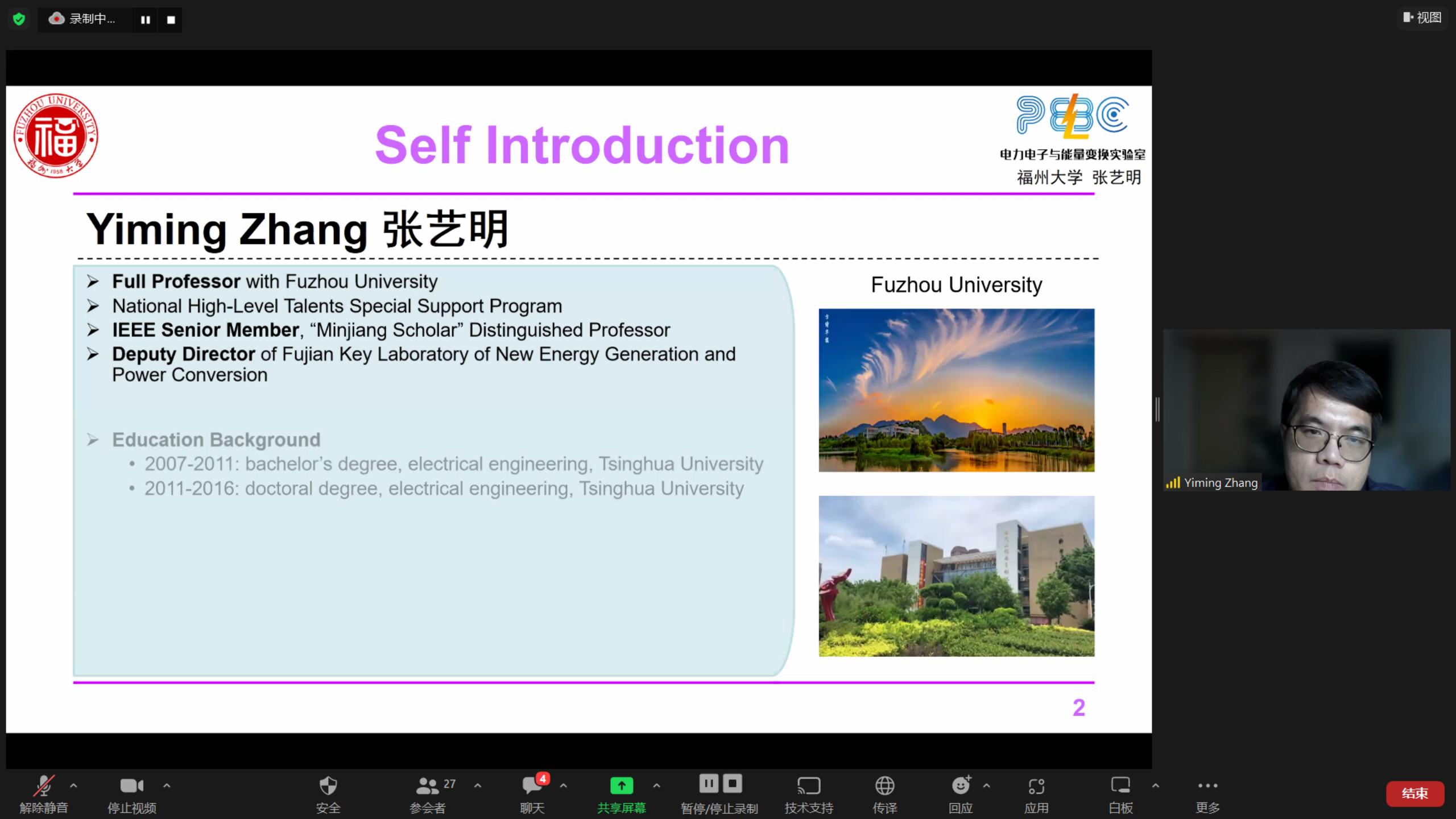 Prof. Yiming Zhang
Fuzhou University, China
Title: Theory and Application of Wireless Power Transfer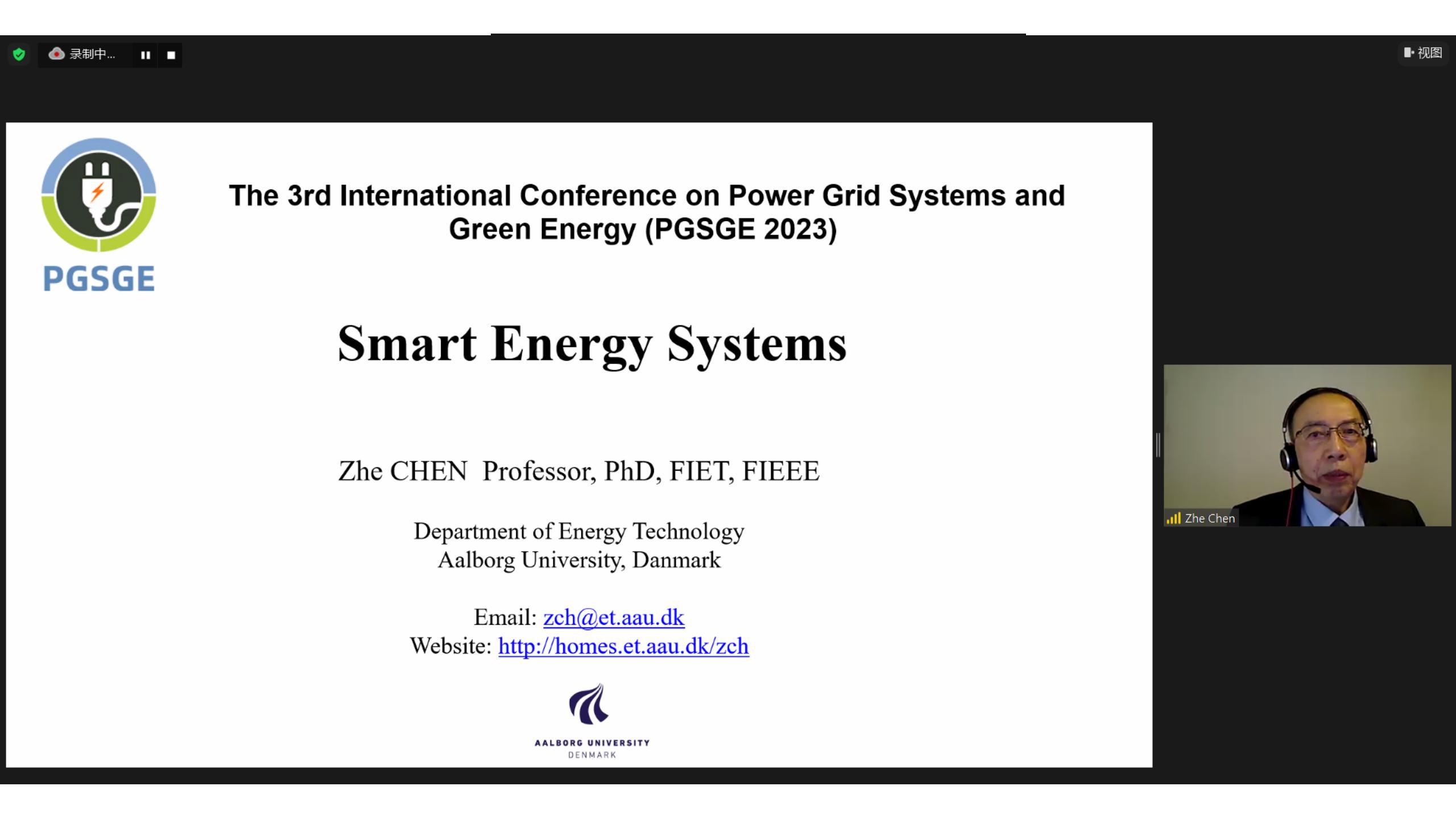 Prof. Zhe Chen
Aalborg University, Denmark
Title: Smart Energy Systems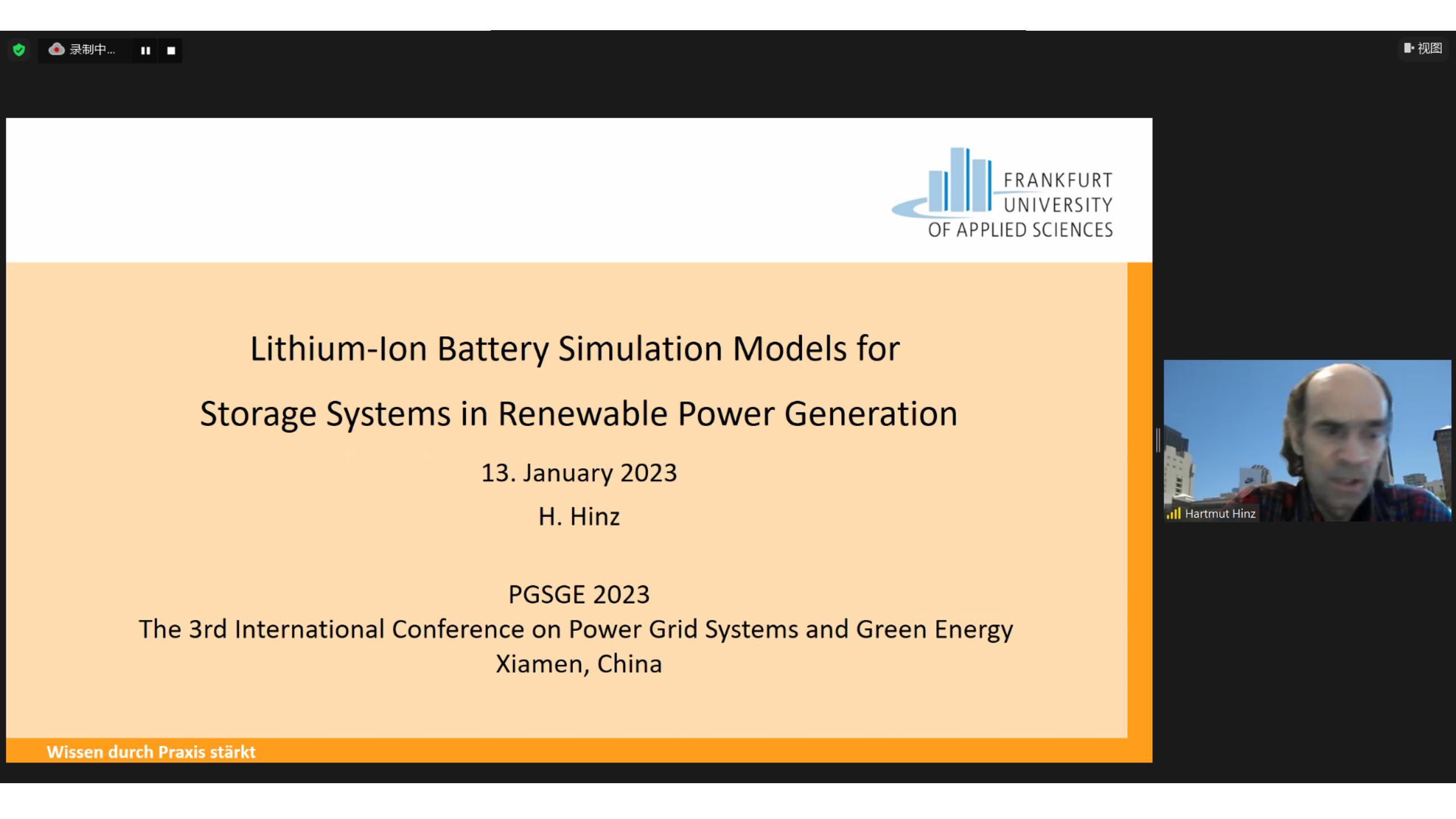 Prof. Hartmut Hinz
Frankfurt University of Applied Sciences, Germany
Title: Lithium-Ion Battery Simulation Models for Storage Systems in Renewable Power Generation
The second program was oral presentations.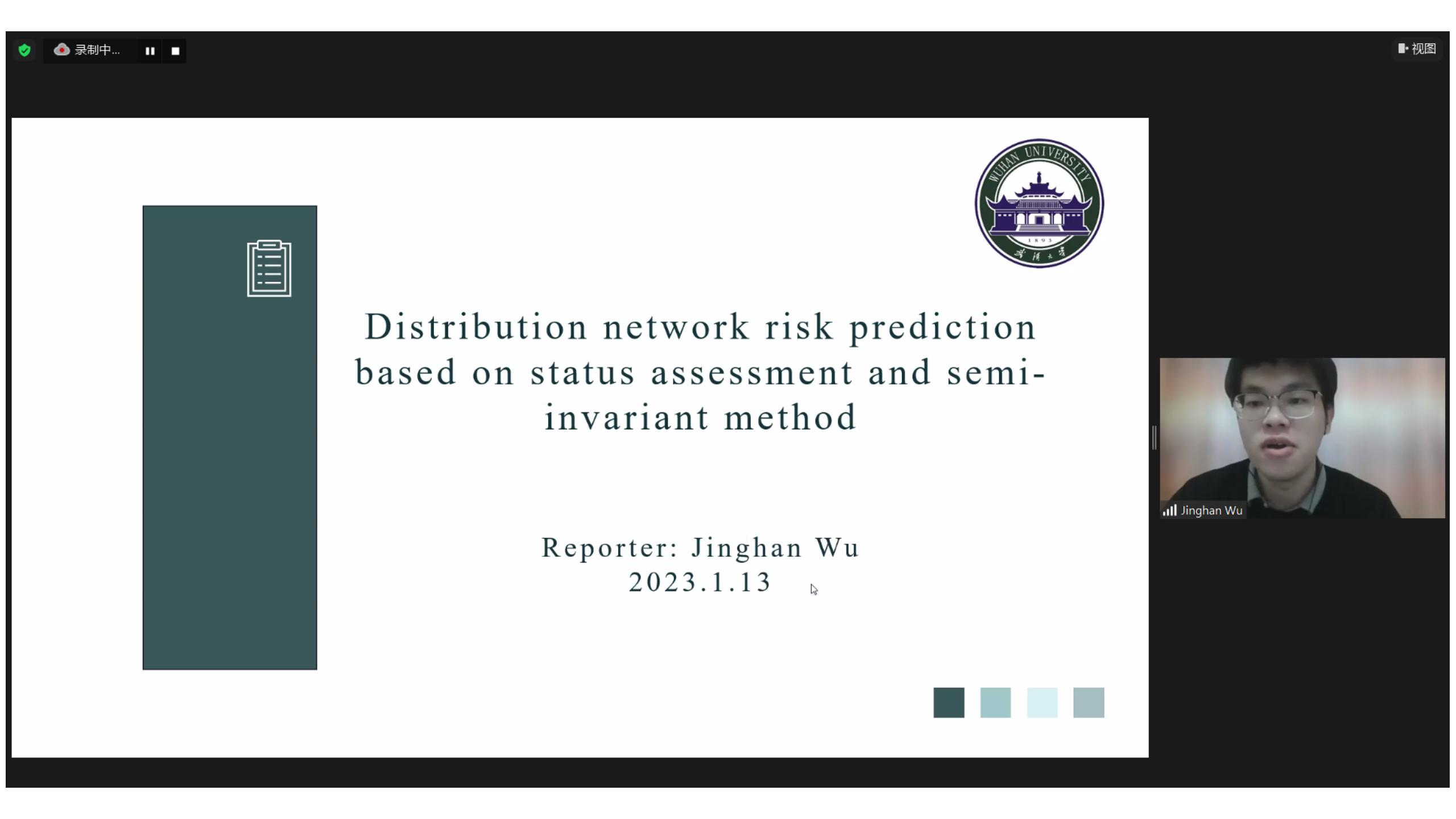 The first oral presenter is Jinhan Wu from Wuhan University.
The title is Distribution network risk prediction based on status assessment and semi-invariant method.
At last, the excellent posters were displayed.